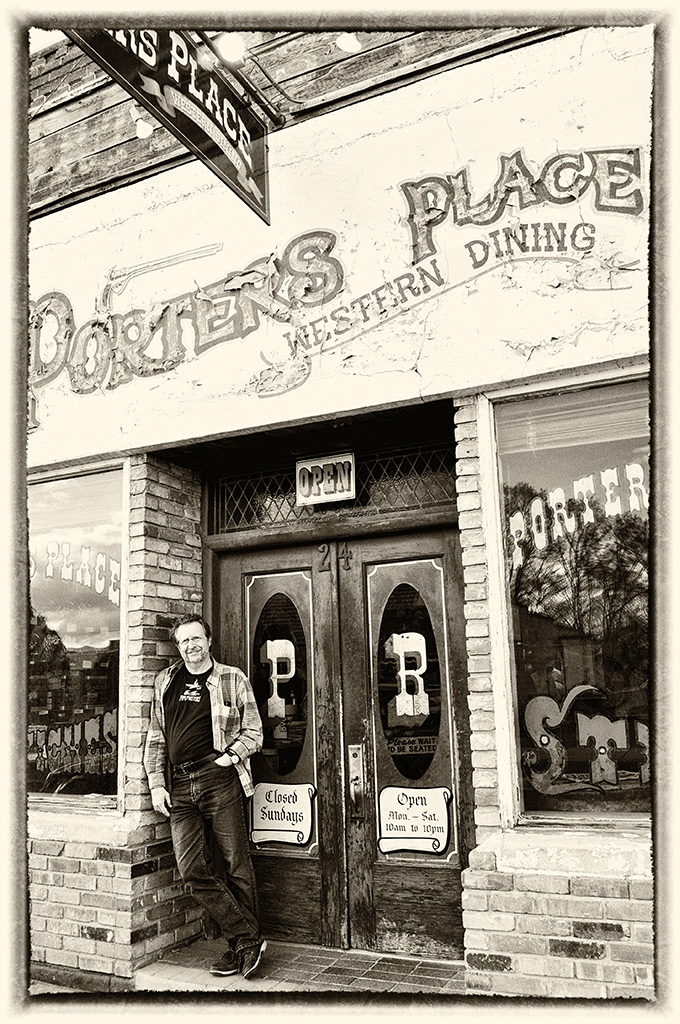 Born January 1956, star sign: Aquarius,
Primary school, gymnasium
Studied historic German and English - discontinued due to family reasons
Professional career: bank, tourism, medical field, photography;
2013 graduation/"Doctor of Metaphysical Science" at the University of Sedona/AZ
Interests: travel, photography, EDP, nature
Photography: first interest in photography as student (analog YASHICA SLR equipment); later went digital, in the beginning with point & shoot cameras (NIKON Coolpix, later OLYMPUS C-750); 2011 turned to NIKON DSLRs, since 2016 focusing on analogue photography in B/W with historic cameras;
Emphasis: landscape, nature (stones, plants, (domestic-)animals, etc.), sundowns, (Pacific) ocean, macro; analogue-photography and photo-experiments in B/W
2018 completion of education as professional photographer at the New York Institute of Photography; course-participant at Kelby-One/Scott Kelby and others
Equipment/digital: NIKON D2XS, D70, D5000, S9500Coolpix;
Equipment/analogue: NIKON F-series (301, 401, 501, 601, 801, 90X & NIKON EM, -FM and NIKKORMAT; Russian and Eastern-European LEICA-copies such as ZORKI (complete camera-series: ZORKI-C, -1, -2, -3, -4, -5, -6 & -10), FED (complete camera-series: FED-2, -3, -4, -5 & -5B), Wet-Plate photography with Lechner "Wiener Apparat" wooden camera from 1895, plate- and box-cameras from the 30s and 40s, LEICA-Flex, toy-cameras (HOLGA, LOMO, LUBITEL, SPINNER, etc. -> see related project); camera-collection of appr. 120 (historic) analogue-cameras
Studio-equipment (fixed and mobile) incl. own darkroom, printing on EPSON R-2880
Software: ADOBE CC2018 (Lightroom, Photoshop, Bridge), Photomatix Pro, Perfectly Clear Pro, NIK-Collection, B&W Projects, UGEE graphic-tablet.